10 Churches You Should Add To Your Pune Itinerary In 2021!
Cover Image Credit: Wikipedia
Pune city is one of the most preferred cities in the state of Maharashtra. A city filled with the balance of college-going young population and residual settlements loving retirement. With a fully functional airport and all top infrastructure, The city has been on the list of many curious travelers. Apart from the royal forts and palaces, which are a landmark for the city, there are also many Church in Pune Which are worth seeing.
Being the center of culture and tradition, the churches of the city are looked after with utmost care. The city has some of the most eccentric colonial churches as British footprints in Pune were quite high in the 1800s. Bring a metropolis and a city of youth, there is an energy that is difficult to recreate.
Top 10 Churches in Pune
There are many churches in Pune and one can be spoiled for choice. There is a selection for you based on what you are looking for. From mesmerizing old churches to simple chapels that will fill your mind with spirituality. All the churches in Pune display the architecture of ancient times. These are a cure not only for the soul but also for the eyes. Here are some churches to consider when in the city.
St. Xavier's Catholic Church – oldest
St. Mary's Church – The One from British Era
All Saints Anglican Church – The most beautiful one
St. Paul's Anglican Church – Charming Stonework Forest
St. Anthony's Catholic Church – Casual one
St. Patrick's Cathedral – Eventful one
Church of the Holy Name – unique one
Church of Our Lady of Perpetual Help – Royal One
St. Mary's Sero-Malankara Catholic Church – cool one
Methodist Church – Simple yet elegant one
1. St. Xavier's Catholic Church – The Oldest One
Located on St. Vincent Road, this church was one of the oldest churches in the city. Dating back 150 years, the church is a beautiful rustic design, with a breathtaking spiritual aura. In those days, the church was founded by Portuguese missionaries during a visit to India. The church has a stunning high ceiling with minimal design and functional lighting.
From the outside, the building looks like it was part of a fictional epic, with its high windows and wall-sculpted sculptures. There is a beautiful garden on the back of the church which enhances its natural beauty. Bell towers and tall wooden doors are some of the features that are difficult to find in today's churches. One must try to visit this place Things to do in Pune!
opening time: 9 am to 7 pm (Monday to Saturday), 9 am to 12 pm (Sunday)
must read: 12 exciting adventure games in and around Pune in 2021
2. St. Mary's Church – The One from the British Era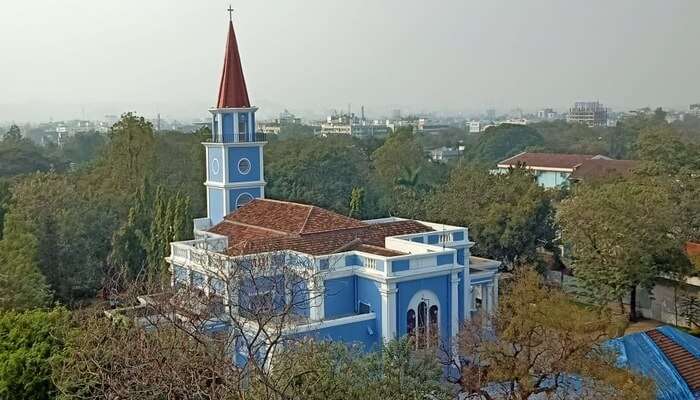 This church, dating from 1820, was built as a tribute to the soldiers of the British era. The church is also called the "Mother Church of the Deccan" as it is one of the oldest churches in the region. The church has a distinctive colonial design with a unique blend of colors. With all those vibrant colors, it is one of the ideals Places to visit in Pune in summer.
The ashes of the church and the high pillars in the front make it a powerful source of energy. The unique use of red tiles at the top of the main melt introduces a design like no other. There is a subtle use of tall trees in front, with a sophisticated looking garden. On the inside, the hall has large pillars and a wooden plank ceiling. The chapel is made of beautiful glass paintings that shimmer in the sunlight.
opening time: 7:30 am to 6 pm daily
Read the suggestion: You must plan 22 monsoon trekking destinations near Mumbai and Pune in 2021
3. All Saints Anglican Church – The Most Beautiful One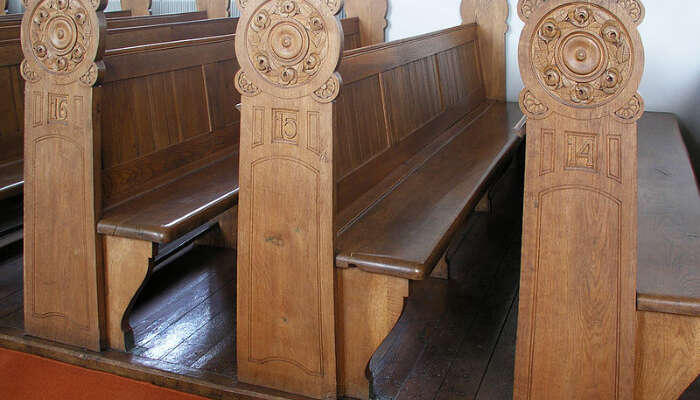 It is one of the churches in Pune that looks as if it was taken from a fairy tale. The chapel inside the church has a polished design with impeccable use of symmetry. The minimalist color of the prayer area and the arches made of wood look crisp and classy.
Most of the original designs of the church still exist and they regularly hold mass. Outside trees with their cherry blossom colors enhance the sanctity of the temple. From the outside is made of stones sold with an interesting pattern on all sides. Typical glass-painted windows are a common sight in most churches of this era.
opening time: 8 am to 1 pm (Sunday), closed (Monday to Saturday)
Read the suggestion: Shopping in Pune: 12 locations for all 2021 travelers!
4. St. Paul's Anglican Church – Charming Stonework Forest Stone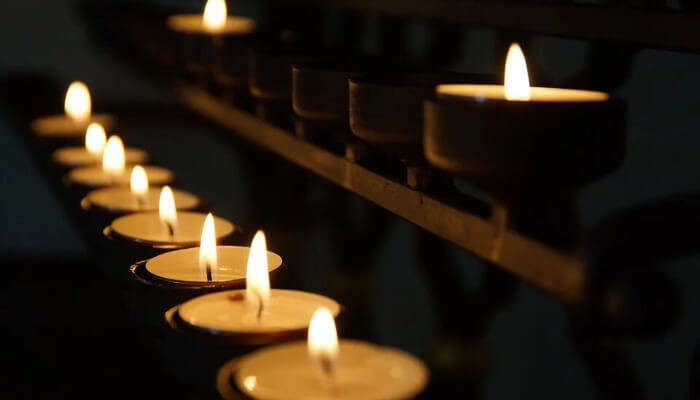 image Source
In the center of Pune is an enchanting stone structure church that you need to visit. Simple stonework with clever use of pain has made this church one of the most unique looking temples in the region. Be it with those spiritual minds, or just those who want to check out the art of work – this church is everything you are looking for.
The tall wooden entrance, bell tower, and red and white interiors all make a perfect place to get together. At night, when the lights come on, the building looks magical and can be seen even from miles away. The church has a service managed by youth that is highly discussed and appreciated by all members of the community.
opening time: No
Read the suggestion: 25 beautiful beaches near Pune for an entire 2021 weekend escape!
5. St. Anthony Catholic Church – The Cozy One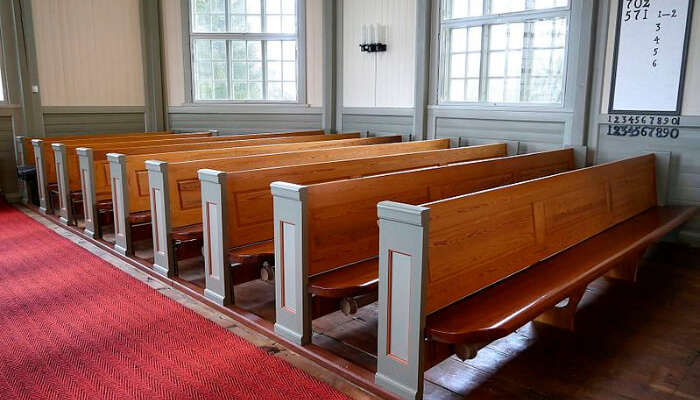 It is one of those warm and comfortable churches in Pune. This place of worship is located inside the premises of Vidya Bhavan School and College. The church is beautifully maintained by the school and students alike. While outside the church is filled with the enthusiasm of children, the chapel inside is quiet and serene. The laughter and finesse of the younger makes it one of them Fun place in pune.
You do not need to be a student of the school to attend this church, so it can be added to your list. The building is practical and can sit on a large scale. In front of the church is a beautiful stone wall with a statue of Mother Mary. In this church regular congregational prayers are performed by various priests on Saturdays and Sundays. A choir on both days has also attracted the attention of many people.
opening time: 4:30 in the morning and 7:30 in the evening (weekend month), 7:30 in the evening (Saturday), 7:30 in the morning and 7:30 in the morning (Sunday in the morning)
Read the suggestion: 7 Guest Houses in Pune: enjoy hospitality and comfort in a budget
6. St. Patrick's Cathedral – Eventful one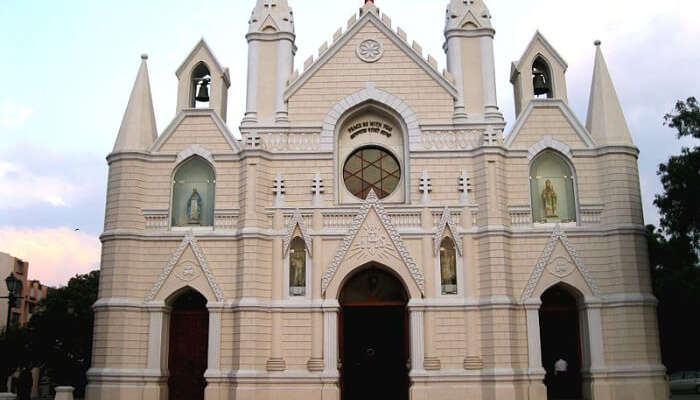 It is one of the ancient churches of Pune. The church was built in the year 1850 and then over time it was transformed into the wonder that it is today. It is a major church for the community as the bishops of Pune live here.
They regularly organize mass meetings and host events to enhance the sense of community. Every Sunday there is a crowd which is considered excessive in the city. The cathedral is also a center of art. The walls and ceilings are full of attractive artwork. The white and blue colors look royal while shimmering in the rays of the bright sun.
opening time: 7:30 AM, 7:15 AM (Weekend Mass), 7:30 AM, 7 AM, 7:30 AM (Saturday Mass), 7 AM, 7:15 AM, 6:30 AM, 7:30 AM ( Sunday)
Read the suggestion: Take 10 road trips near Pune for a fun travel experience
7. Church of Holy Name – The Unique One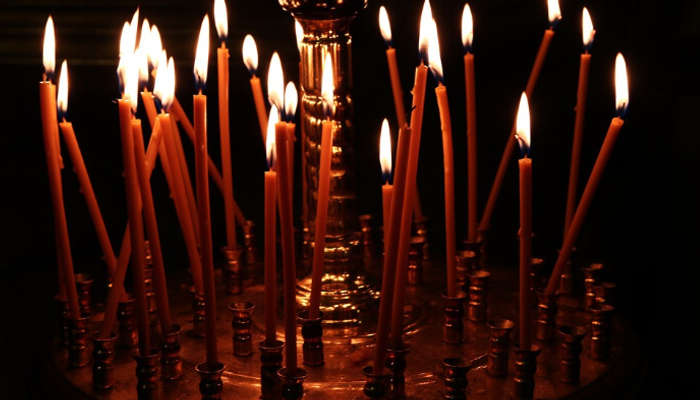 image Source
A unique church with a clock tower, which is 130 feet in height. This tall stone-tower can be seen standing tall above many buildings in the city. This church is a Gothic style church of Catholic faith. It has been a part of the cityscape of Pune for many generations now. Built by the British in the year 1885, the amazing stone design of the tower and church has stood the test of time.
The use of red and white on the walls of the church creates a beautiful cinematic pop. The red carpeted floor and the high ceilings resting on high pillars are a beautiful sight. The chapel is long and breathtaking, yet it has a real sense of peace. Gold artwork on the walls and colorful windows are some of the charismatic design elements of the church.
opening time: 9:30 am to 1 pm, 4 pm to 6 pm (Monday to Friday), 9:30 am to 1 pm (Saturday)
Read the suggestion: 8 great places to visit in Pune in June for a quiet holiday in 2021!
8. Church of Our Lady of Perpetual Help – The Royal One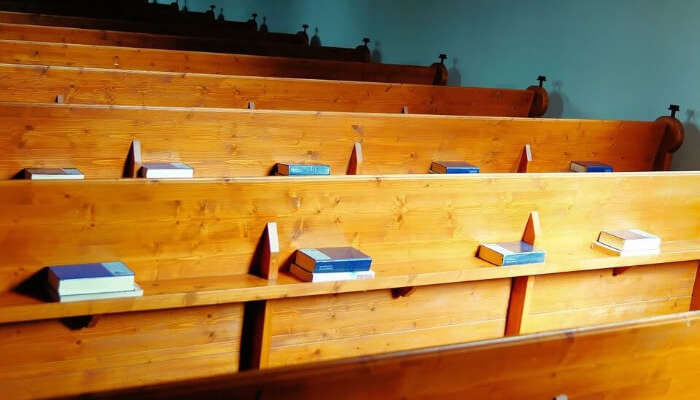 image Source
A larger-than-life church in the heart of the city. The church, right next to the railway station, often receives a lot of inquisitive travelers. The large church shines well at night and looks royal. They have tall glass windows from which rays of light emanate. After a recent renovation phase, this church has become one of the must visit for the people of the area.
Their interior chapel is finely decorated using natural wood. There is a statue of Mother Mary in all its glory at the entrance which attracts your attention as soon as you enter. The church is highly active on a large scale on all days. The crowd on Saturday evening is one of the most iconic for the church and draws a large crowd.
opening time: No
Read the suggestion: 9 best places to visit in Pune in summer for a cool holiday in 2021
9. St. Mary's Sero-Malankara Catholic Church – The Callum Forest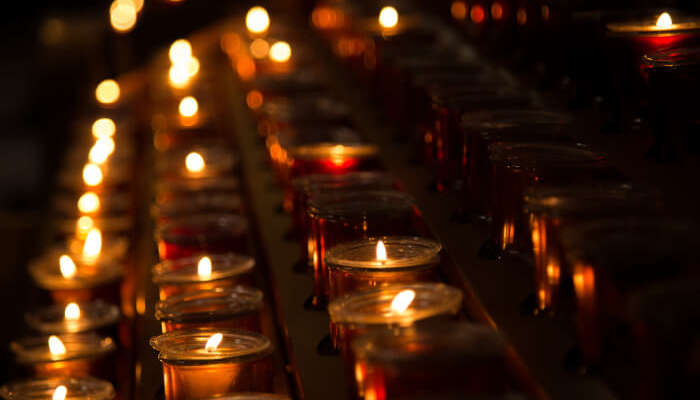 image Source
The church is established on the Mumbai-Bangalore highway. Many believe that the purpose of the church is to bless passers-by on their journey. Since it is far from the highway, many travelers stop at this place to enjoy the peace.
There is a church that is simple and practical with some unique design features. Church lights can be seen on the highway at night time down the street. There is also a small garden in front of the church which provides a refreshing resting place for the travelers. Since it has ample parking, many people consider stopping here on their road trips to other destinations to have a spiritual holiday.
opening time: 8:30 am to 7:30 pm
Read the suggestion: 15 most romantic restaurants in Pune for a delightful dinner in 2021
10. Methodist Church – Simple but elegant one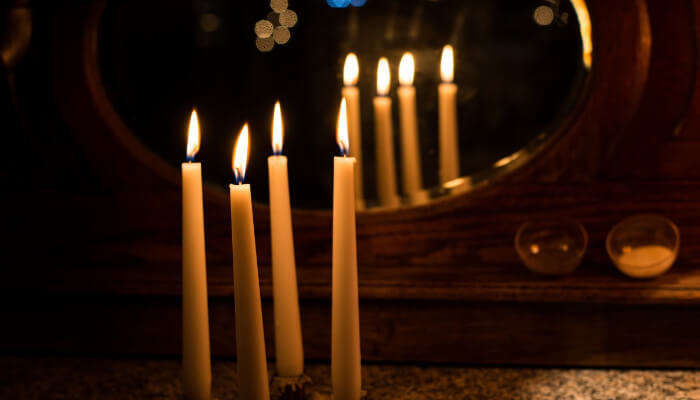 One of the other centrally located churches in Pune along with the Khadki area near the main market. The church is a popular place for followers of faith and tourists alike. The church is warm and cozy, with a simple stone wall. The distinguishing feature of this church is the bell tower on the front of the church.
The interior of the church is as light as the outside. With a simple bench setup and minimal wood-design backdrop. Small plans in the area around the church fill its freshness. The church is really popular among the locals as it has service in Kannada, Marathi, English and Tamil.
opening time: Open 24 hours on Sundays only
read ahead: 12 attractive homestays in Pune that prove to be a perfect stay for your trip!
These churches of Pune mentioned above beautifully depict the religious and spiritual aspects of the local people. The architecture as well as the interiors of these churches are worth seeing. Make sure you include most of them in your travel plans to make them memorable. Pune tour.
Disclaimer: Unless otherwise noted, TravelTriangle does not take any credit for the images displayed on our blog site. All visual content is copyrighted by its respected owners. Whenever possible we try to link back to the original sources. If you have the rights to any of the pictures, and do not want them to appear on TravelTriangle, please contact us and they will be removed immediately. We believe in giving proper attribution to the original writer, artist or photographer.
People also read:
Church in Rajasthan Church in Meghalaya Church in Kodaikanal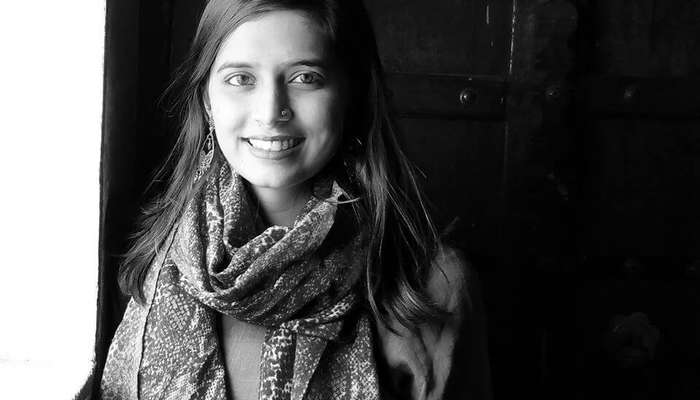 notes
notes
translate,google translate,tradutor,переводчик,traduction,google traduction,google tradutor,traduttore,,Apple, Google, Wal-Mart, IBM,GE,Coca-ColaVerizonAT&T,zillow,netflix,meowingtons,pch publishers clearing,filly fare,colourpop,,julie's freebies,amazon prime video,boohoo.com,zaful,walmart,real country ladies,adt,stephan speaks relationships,acidmath,inner light media,burn 20,campbell's,falken tyres,adobe video,dhgate,cricut the offcial,,,,youtube,facebook,amazon,gmail,google,yahoo,yahoo mail,weather,netflix,walmart,ebay,google translate,home depot,usps tracking,translate,craigslist,fox news,google docs,news,google maps,google classroom,roblox,cnn,lowes,calculator,amazon prime,paypal,speed test,hotmail,target,google drive,msn,instagram,zillow,twitter,best buy,aol mail,bank of america,wells fargo,maps,hulu,discord,ups tracking,trump,traductor,costco,reddit,indeed,disney plus,you tube,usps,pinterest,thank you coronavirus helpers,espn,etsy,linkedin,facebook login,twitch,doodle for google,nfl,dow jones,fedex tracking,capital one,chase,aol,kohls,dominos,airbnb,nba,harbor freight,spotify,bing,internet speed test,womens world cup 2019,wayfair,nfl scores,outlook,you,walgreens,finance,entertainment,solitaire,pizza hut,google flights,crestaurants near me,menards,youtube to mp3,macys,google news,xfinity,face,turbotax,amazon prime video,pandora,timer,yahoo finance,zoom,sports,verizon,,zaful,nitto tyres,c ufc fight pass,nikon instruments,skrewball whiskey,cameo,stremlabs,watkins,netbase quid,cswig life,sonubaits,visiting angels, JOY CHO / OH JOY!,MARYANN RIZZO,MASHABLE,PEUGEOT PANAMA,SALESFORCE,LONELY PLANET,,#translate,#google translate,#tradutor,#переводчик,#traduction,#google traduction,#google tradutor,#traduttore,c#Apple,# Google,# Wal-Mart,# IBM,#GE,cVerizon,AT&T,#zillow,#netflix,#meowingtons,c#filly fare,#colourpop,#,#julie's freebies,#amazon prime video,c#zaful,#walmart,#real country ladies,#adt,#stephan speaks relationships,c#inner light media,#burn 20,#campbell's,#falken tyres,#adobe video,c#cricut the offcial,#,#,#,#youtube,c#amazon,#gmail,#google,#yahoo,#yahoo mail,c#netflix,#walmart,#ebay,#google translate,#home depot,c#translate,#craigslist,#fox news,#google docs,#news,c#google classroom,#roblox,#cnn,#lowes,#calculator,c#paypal,#speed test,#hotmail,#target,#google drive,c#instagram,#zillow,#twitter,#best buy,#aol mail,c#wells fargo,#maps,#hulu,#discord,#ups tracking,c#traductor,#costco,#reddit,#indeed,#disney plus,c#usps,#pinterest,#thank you coronavirus helpers,#espn,#etsy,c#facebook login,#twitch,#doodle for google,#nfl,#dow jones,c#capital one,#chase,#aol,#kohls,#dominos,c#nba,#harbor freight,#spotify,#bing,#internet speed test,c#wayfair,#nfl scores,#outlook,#you,#walgreens,c#entertainment,#solitaire,#pizza hut,#google flights,#google scholar,c#menards,#youtube to mp3,#macys,#google news,#xfinity,c#turbotax,#amazon prime video,#pandora,#timer,#yahoo finance,c#sports,#verizon,#,#zaful,#nitto tyres,c# ufc fight pass,#nikon instruments,#skrewball whiskey,#cameo,#stremlabs,c#netbase quid,#petlab co,#swig life,#sonubaits,#visiting angels,c#MARYANN RIZZO,#MASHABLE,#PEUGEOT PANAMA,#SALESFORCE,#LONELY PLANET,AFFILIATES DISCLAIMERDISCLAIMERWEBSITE DISCLAIMERThe information provided https://varor.in/ and our mobile application is for general informational purposes only. All information on the Site and our mobile application is provided in good faith, however we make no representation or warranty of any kind, express or implied, regarding the accuracy, adequacy, validity, reliability, availability or completeness of any information on the Site or our mobile application. UNDER NO CIRCUMSTANCE SHALL WE HAVE ANY LIABILITY TO YOU FOR ANY LOSS OR DAMAGE OF ANY KIND INCURRED AS A RESULT OF THE USE OF THE SITE OR OUR MOBILE APPLICATION OR RELIANCE ON ANY INFORMATION PROVIDED ON THE SITE AND OUR MOBILE APPLICATION. YOUR USE OF THE SITE AND OUR MOBILE APPLICATION AND YOUR RELIANCE ON ANY INFORMATION ON THE SITE AND OUR MOBILE APPLICATION IS SOLELY AT YOUR OWN RISK.EXTERNAL LINKS DISCLAIMERThe Site and our mobile application may contain (or you may be sent through the Site or our mobile application) links to other websites or content belonging to or originating from third parties or links to websites and features in banners or other advertising. Such external links are not investigated, monitored, or checked for accuracy, adequacy, validity, reliability, availability or completeness by us. WE DO NOT WARRANT, ENDORSE, GUARANTEE, OR ASSUME RESPONSIBILITY FOR THE ACCURACY OR RELIABILITY OF ANY INFORMATION OFFERED BY THIRD-PARTY WEBSITES LINKED THROUGH THE SITE OR ANY WEBSITE OR FEATURE LINKED IN ANY BANNER OR OTHER ADVERTISING. WE WILL NOT BE A PARTY TO OR IN ANY WAY BE RESPONSIBLE FOR MONITORING ANY TRANSACTION BETWEEN YOU AND THIRD-PARTY PROVIDERS OF PRODUCTS OR SERVICES.PROFESSIONAL DISCLAIMERThe Site cannot and does not contain blogger advice. The blogger information is provided for general informational and educational purposes only and is not a substitute for professional advice. Accordingly, before taking any actions based upon such information, we encourage you to consult with the appropriate professionals. We do not provide any kind of blogger advice. THE USE OR RELIANCE OF ANY INFORMATION CONTAINED ON THIS SITE OR OUR MOBILE APPLICATION IS SOLELY AT YOUR OWN RISK.AFFILIATES DISCLAIMERThe Site and our mobile application may contain links to affiliate websites, and we receive an affiliate commission for any purchases made by you on the affiliate website using such links. Our affiliates include the following:ClickbankCJ Affiliate by ConversantMaxBountyShareASaledigisotre24semrushwarriour plusclickbankTESTIMONIALS DISCLAIMERThe Site may contain testimonials by users of our products and/or services. These testimonials reflect the real-life experiences and opinions of such users. However, the experiences are personal to those particular users, and may not necessarily be representative of all users of our products and/or services. We do not claim, and you should not assume, that all users will have the same experiences. YOUR INDIVIDUAL RESULTS MAY VARY. The testimonials on the Site are submitted in various forms such as text, audio and/or video, and are reviewed by us before being posted. They appear on the Site verbatim as given by the users, except for the correction of grammar or typing errors. Some testimonials may have been shortened for the sake of brevity where the full testimonial contained extraneous information not relevant to the general public.The views and opinions contained in the testimonials belong solely to the individual user and do not reflect our views and opinions. We are not affiliated with users who provide testimonials, and users are not paid or otherwise compensated for their testimonials.