Kashmir's Dal Lake to get five new tourist villages
picturesque dal lake Kashmir's Srinagar Five new tourist villages – Kachari Mohalla, Sofi Mohalla, Tinda Mohalla, Akhun Mohalla and a vegetable market – will get home stay facilities for tourists and basic facilities for both tourists and locals.

The project comes under the Tourist Village Development Programme, a mission youth initiative.



Dal Lake is already a very popular tourist destination, and the local people will also get more opportunities to earn a livelihood with this new initiative. It aims to help strengthen the local rural economy. Also, these new tourist villages will be promoted as potential film shooting destinations.
Each of the five villages has its own USP, and each of them will be highlighted with its own uniqueness so that visitors can have great experiences in these new tourist villages.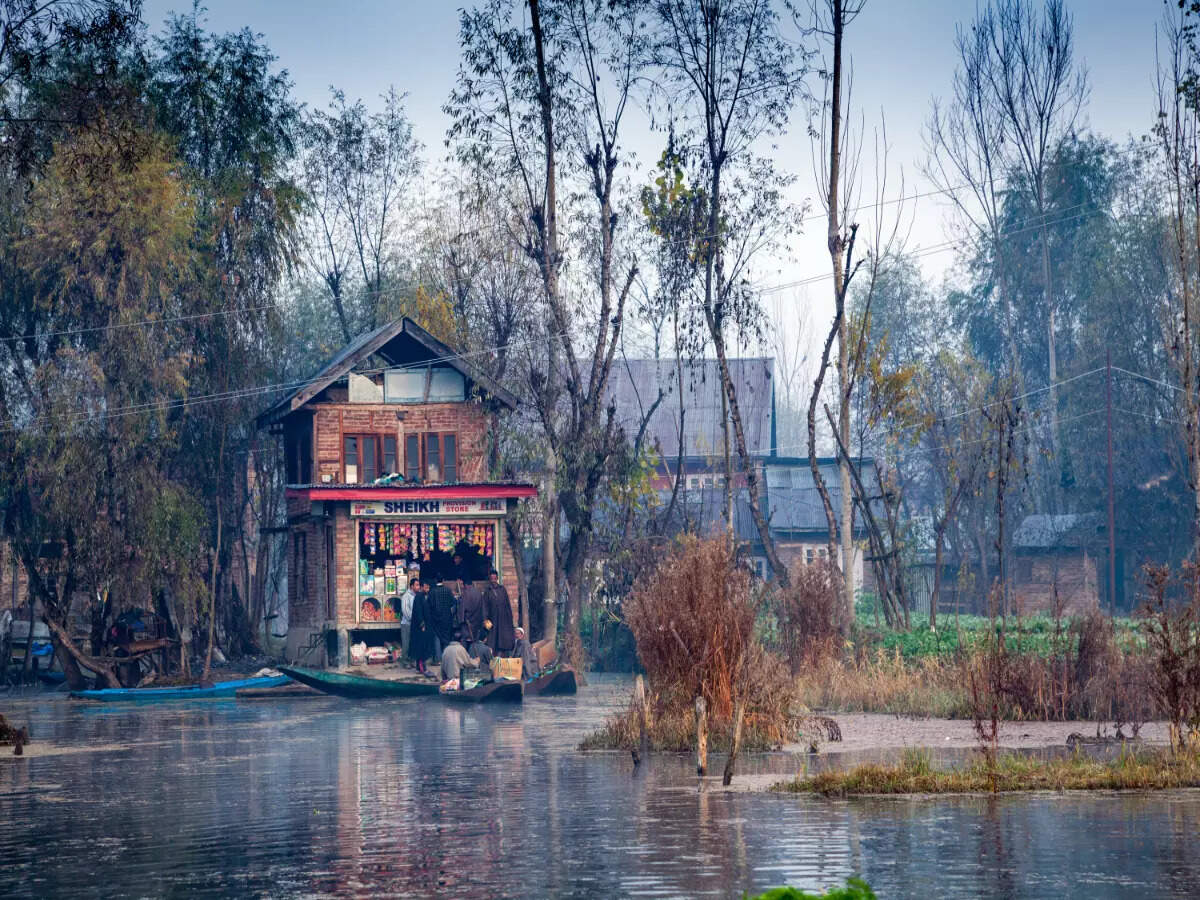 Many areas of Jammu and Kashmir are lagging behind when it comes to tourism infrastructure. Under this new initiative, all these potential sites will be developed in the best possible manner so that the local people can also benefit from it. The best ways are homestays and local handicrafts. For handicrafts, the concerned department will also provide proper training to the local youth, help them hone their skills and help them find the right market for their products.
Why Dal Lake?

Dal Lake in Srinagar is the second largest lake and one of the most popular destinations in the state. Tourists are not the only ones who see this lake. Locals also use the lake area for recreation.
Major Attractions Colorful Traditional Houseboats, Shalimar Bagh, Nishat Bagh,

and floating lotus gardens. The Dal Lake area is also one of the best places to see the beautiful poplar trees in the autumn season. With the surrounding areas and villages developed, visitors can experience much more than what is now available.
Are tourists allowed for fishing in Dal Lake?
No, tourists are not allowed to fish in the lake. Fishing is a commercial activity in Dal Lake.
When is the best time to visit Dal Lake in Srinagar?
The time from May to September is the best time to visit and enjoy Dal Lake.
When is the best time to enjoy the poplar trees in Srinagar?
From October to November, the leaves of poplar trees turn bright red, mauve, amber and yellow before falling. This is the most beautiful time to be in Srinagar.
if ( window.TimesGDPR && TimesGDPR.common.consentModule.gdprCallback) { TimesGDPR.common.consentModule.gdprCallback(function(data){ if(!data.isEUuser){
!function(f,b,e,v,n,t,s){if(f.fbq)return;n=f.fbq=function(){n.callMethod? n.callMethod.apply(n,arguments):n.queue.push(arguments)};if(!f._fbq)f._fbq=n; n.push=n;n.loaded=!0;n.version='2.0';n.queue=[];t=b.createElement(e);t.async=!0; t.src=v;s=b.getElementsByTagName(e)[0];s.parentNode.insertBefore(t,s)}(window, document,'script','//connect.facebook.net/en_US/fbevents.js');
fbq('init', '1047366448616807'); fbq('track', "PageView");
} }) }
डिसक्लेमर
'या लेखात समाविष्ट असलेल्या कोणत्याही माहिती/सामग्री/गणनाची अचूकता किंवा विश्वसनीयता हमी नाही. ही माहिती विविध माध्यमे / ज्योतिषी / पंचांग / प्रवचन / विश्वास / धर्मग्रंथांमधून गोळा करून तुमच्यासाठी आणली गेली आहे. आमचा हेतू फक्त माहिती पोहोचवणे आहे, त्याच्या वापरकर्त्यांनी ती फक्त माहिती म्हणून घ्यावी. याव्यतिरिक्त, त्याचा कोणताही वापर वापरकर्त्याची स्वतःची जबाबदारी असेल. '
Disclaimer
'The accuracy or reliability of any information/material/calculation contained in this article is not guaranteed. This information has been brought to you by collecting from various mediums / astrologers / almanacs / discourses / beliefs / scriptures. Our purpose is only to deliver information, its users should take it as mere information. In addition, any use thereof shall be the responsibility of the user himself.'